Indian Cricketers Who Made Their ODI Cricket Debut in the Same Match
Not all cricketers get equal success. In the same day, at the same place, even while debuting in the same match, some become successful while some couldn't be. Some play International Cricket for a long period while some stopped after a few matches. Cricket is seriously a game of unpredictability. Let's take a look at those Indian Cricketers, who debuted in the same match and who became successful and who couldn't be. In this article, I am only gonna cover the One Day Internationals. If you want to know more about it in other formats too, let me know in the comment section below.
Ravi Shastri & Kris Srikkanth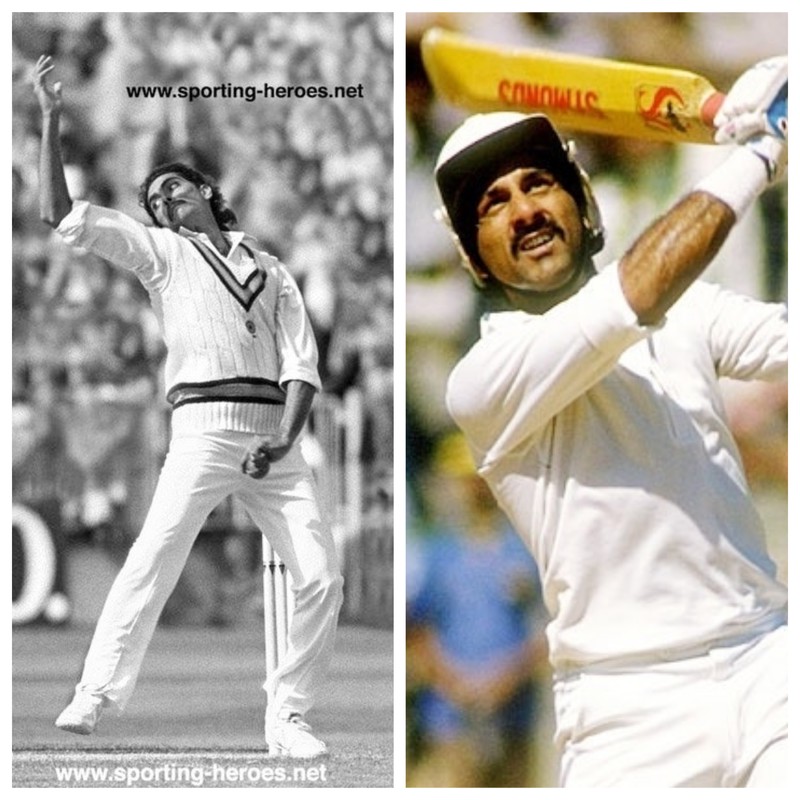 In 1981, Ravi Shastri and Krishnamachari 'Kris' Srikkanth made their debut in the same match against England. In that match, Kris Srikkanth went out on a duck but Ravi Shastri scores 19. Ravi Shastri also bowled 10 overs but unfortunately can't take any wicket. They both were also a part of the 1983's World Champion Team led by Kapil Dev. They both took retirement in the same year in 1992. After that, Aggressive Opener Kris Srikkanth became the Chairman of the Selection Committee in 2008. While All-Rounder Ravi Shastri first became an English Commentator and now he is the Head Coach of the Indian Cricket Team.
Salil Ankola & Vivek Razdan with Sachin Tendulkar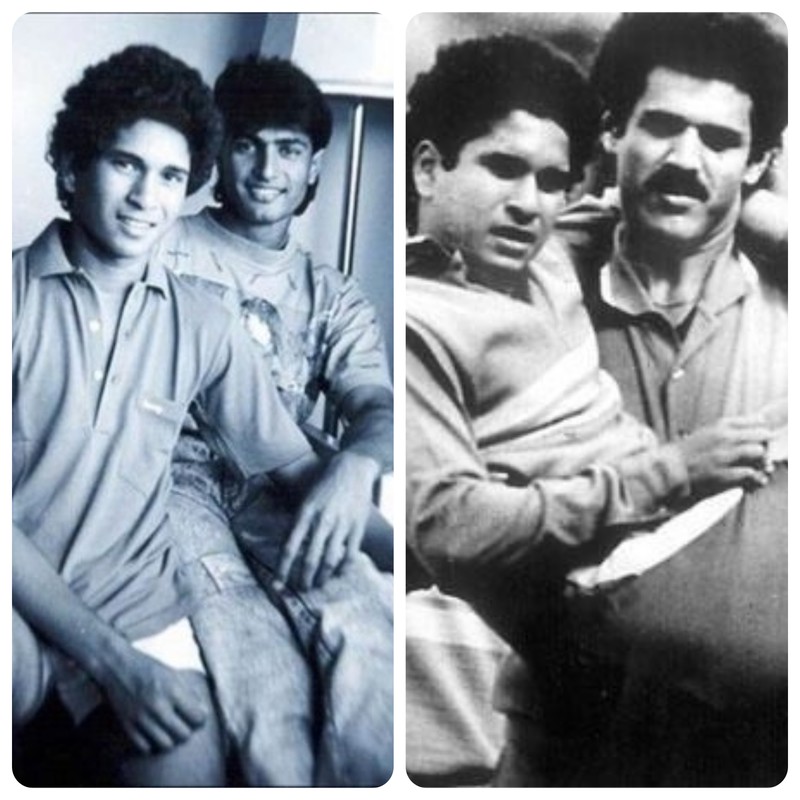 1989's tour of Pakistan is famous as the advent of Sachin Tendulkar. He debuted in One Day Internationals at the age of 16. But do you know that he wasn't the only who debuted that match? Rather 2 more cricketers played their first ODI that day. First one is Salil Ankola and the other one is Vivek Razdan. On their debut, Sachin scored a duck, Razdan's performance wasn't so impressive while Ankola took 2 wickets. But after that tour, nobody could take a glance at International Cricket except the Little Master. After that Salil Ankola became a renowned TV Actor while Vivek Ranzdan became a Hindi Commentator. And we all know what Sachin Tendulkar did.
Javagal Srinath & Vinod Kambli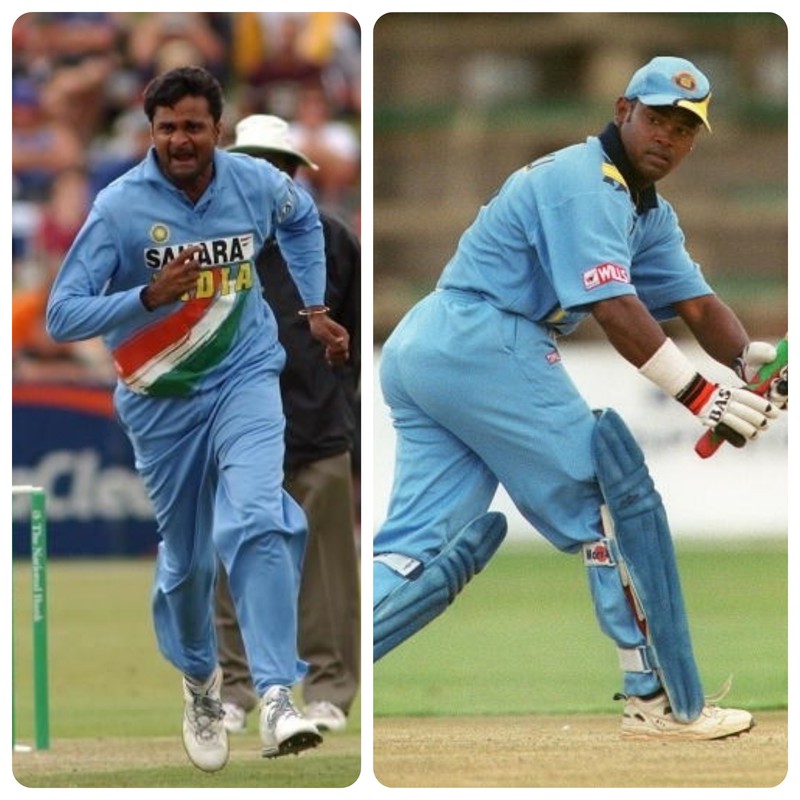 Just after 2 years of Sachin's debut his "Friend for Life" Vinod Kambli got an opportunity to play with Blue Jersey for the first time. In 1991, he debuted with Javagal Srinath against ageless-rival Pakistan at Sharjah, UAE. Unfortunately, Kambli didn't get the chance to bat where Javagal Srinath bowled Wasim Akram. India beat Pakistan by 60 runs. After that Srinath has played long for the country where unfortunately Kambli's International career put to the end in 2000. After that Kambli did lots of other stuff. First, he participated in reality shows, he even acted in films. Now he becomes a Cricket Expert for a news channel.
Zaheer Khan & Yuvraj Singh with Vijay Dahiya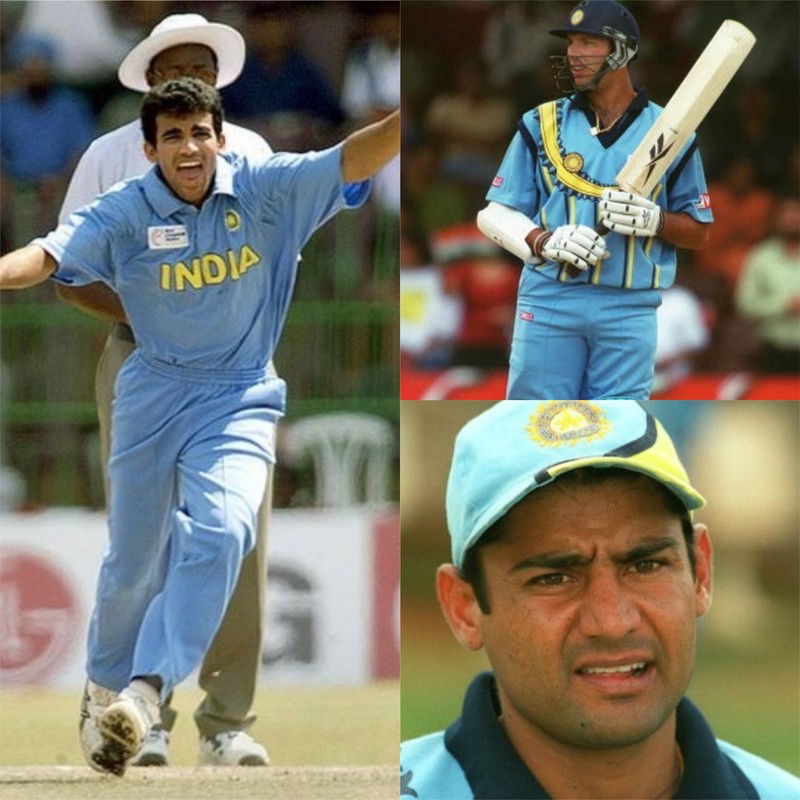 In 2000, at the ICC KnockOut Trophy, Zaheer Khan, Yuvraj Singh, and Wicket-Keeper Vijay Dahiya debuted in the same match under the leadership of newly captained Sourav Ganguly. The match was against the hosting team Kenya at Gymkhana Club Ground, Nairobi. In that match, Zaheer took 3 wickets while Yuvi and Dahiya didn't get the chance to bat but Dahiya took 2 catches behind the stumps. After that Yuvi and Zaheer had a long career in International Cricket. However, Wicket-Keeper Dahiya could not adjust himself to the national team and became a Hindi Commentator.
Mahendra Singh Dhoni & Joginder Sharma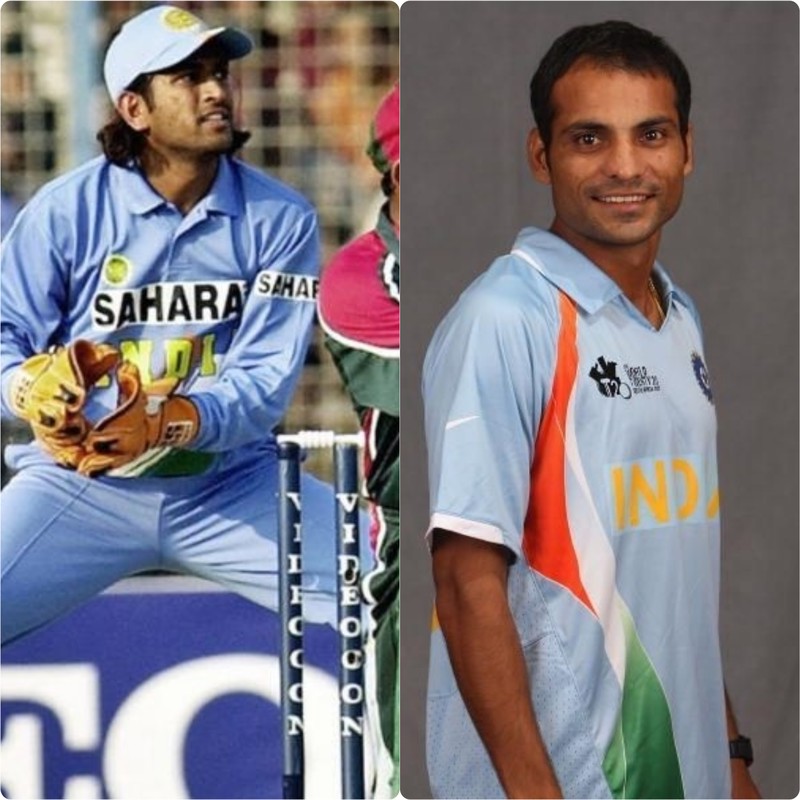 When we heard about Joginder Sharma we instantly think about the Final of the ICC Twenty20 World Cup against Pakistan. Newly Captained Mahendra Singh Dhoni gave him the ball in the last over. Joginder became successful. India became the World T20 Champion. The fun fact is that Joginder and Dhoni both debuted in the same match against Bangladesh in 2004. After the tournament, Joginder Sharma took retirement and became a Police Officer while we all know what MSD did.
KL Rahul & Yuzvendra Chahal with Karun Nair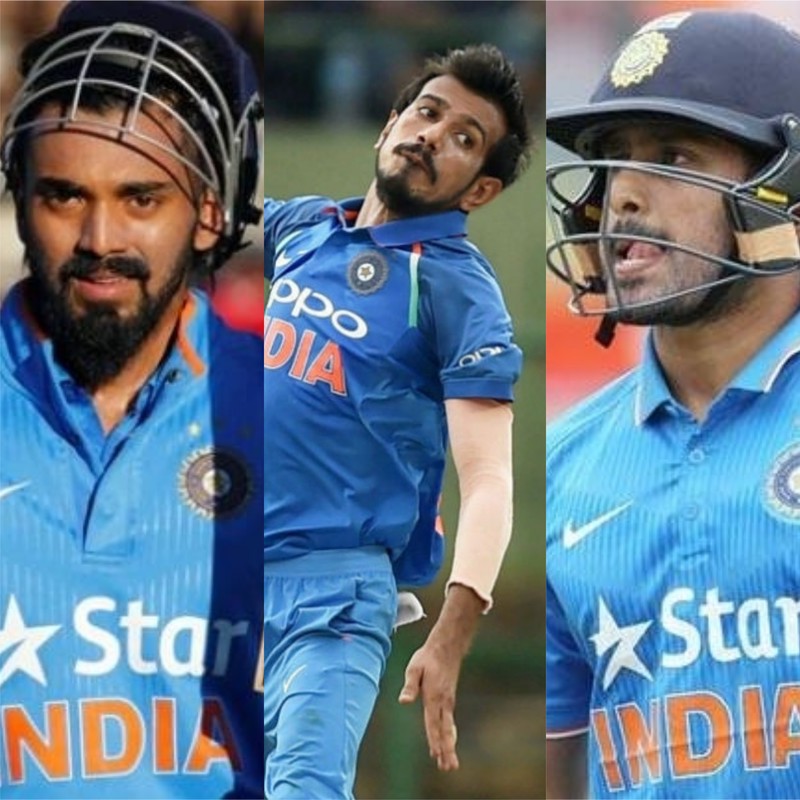 In 2016's tour of Zimbabwe, KL Rahul, Yuzvendra Chahal, and Karun Nair debuted in the first match against the hosting team. Rahul scored a century on his debut and became the Man of the Match. Chahal couldn't take any wickets but spend only 27 runs. But Karun Nair failed miserably scoring only 7 runs. Where Rahul and Chahal are currently a part of the Indian team, Nair still trying hard to make a place in the playing XI.
Read Also