When ODI Century of Virat Kohli Couldn't Help India to Win
He will do a century. And will drag the team out of the edge of the pit. It becomes a myth for Virat Kohli and the Indian Cricket Team. But, this myth is not always true. Several times, even after smashing a century his team could not win the match. Let's talk about some of these innings today: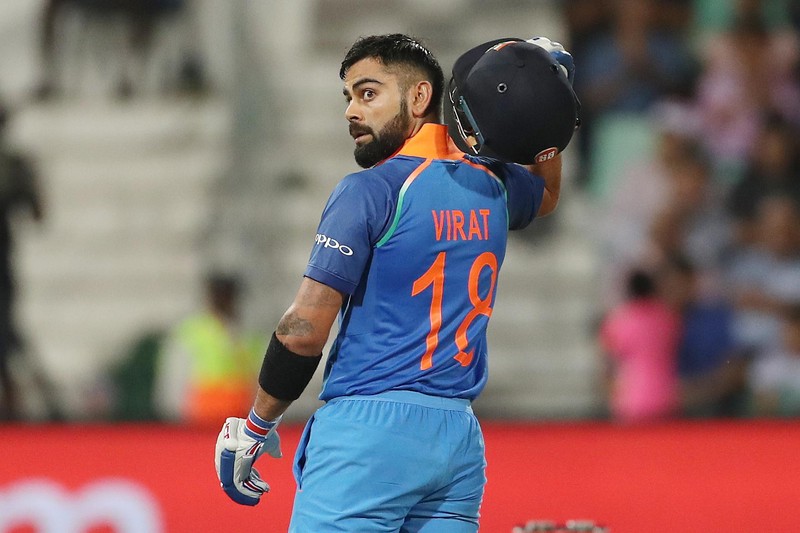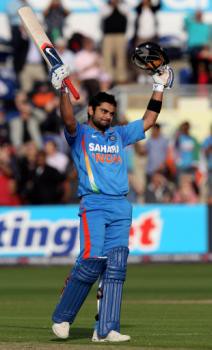 Cardiff 2011, England vs. India:
While batting first India puts 304 runs in the scoreboard. Virat Kohli smashed 107 runs in 102 balls. Rahul Dravid also scored 69 runs. But the interruption created by the rain. The 2nd Innings cut down to 34 overs. And England got a new target of 241 runs. Thanks to Captain Alastair Cook's 50 runs innings they easily reached the target. England won by 6 wickets with 10 balls remaining.

Napier 2014, New Zealand vs. India:
India won the toss and elected New Zealand to bat first. They put a decent total 292 runs in the board. India batting got a shock just in the beginning. Rohit Sharma went to the pavilion only scoring 3 runs. That moment Virat Kohli came to the crease stand in front of the New Zealand pacers. He scored an incredible inning of 123 runs. But in the end, New Zealand won the match by 24 runs.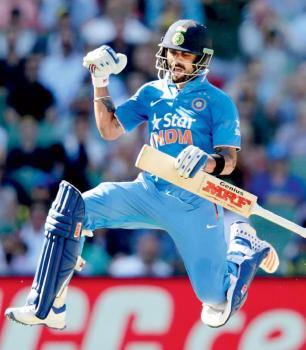 Melbourne 2016, Australia vs. India:
The host won the toss invites the guest to bat first. India put a target of 296 runs. In which only Virat scored 117 runs. Virat Kohli also had 2 crucial partnerships with Shikhar Dhawan and Ajinkya Rahane. Although, this target was easily reached by Australia. Thanks to Glenn Maxwell aggressive innings scoring 96 runs in just 83 balls. They won the match by 3 wickets and 7 balls remaining.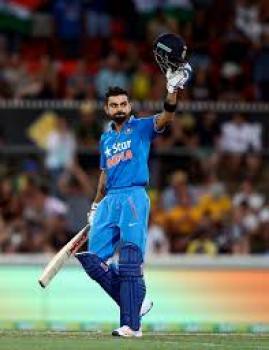 Canberra 2016, Australia vs. India:
Again the same thing happened in the next match. While batting first Australia put a huge target of 349 runs. But, India also had a great start. One time, India's score was 277-1. Thanks to the amazing partnership between Shikhar Dhawan and Virat Kohli. They both made centuries. But, at the end of the day, India's innings was put to an end at 323 runs. Australia won by 25 runs.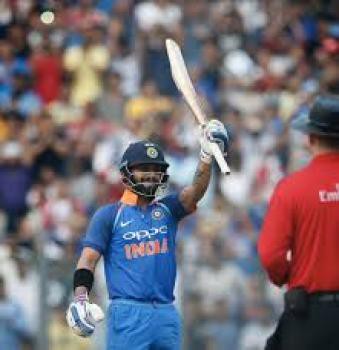 Mumbai 2017, India v. New Zealand:
India got to bat first and they scored 280 runs. In which Virat Kohli played a Captaincy inning of 121 runs. But, Williamson & Company easily reached that target. All because of the lovely partnership between Ross Taylor and Wicket-Keeper Tom Latham. While unfortunately, Taylor was out on 95, Latham scored an unbeaten century scoring 103 runs in 102 balls.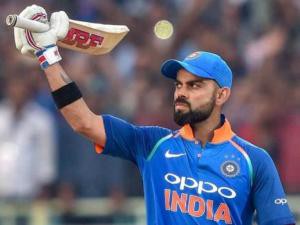 Pune 2018, India vs. West Indies:
Last but not least, the 3rd ODI against West Indies. They put 283 runs in the scoreboard thanks to Wicket-Keeper Shai Hope's 95 runs. While reaching the target of 284 runs, India's innings stopped in just 240 runs. Where Virat scored 107 runs, the rest of the team scored only 127 runs.
So, that is the end guys hope you like the article. Don't forget to support and comment on the article and share between your cricket lovers friends. Thanks for reading. See you later!
Read also